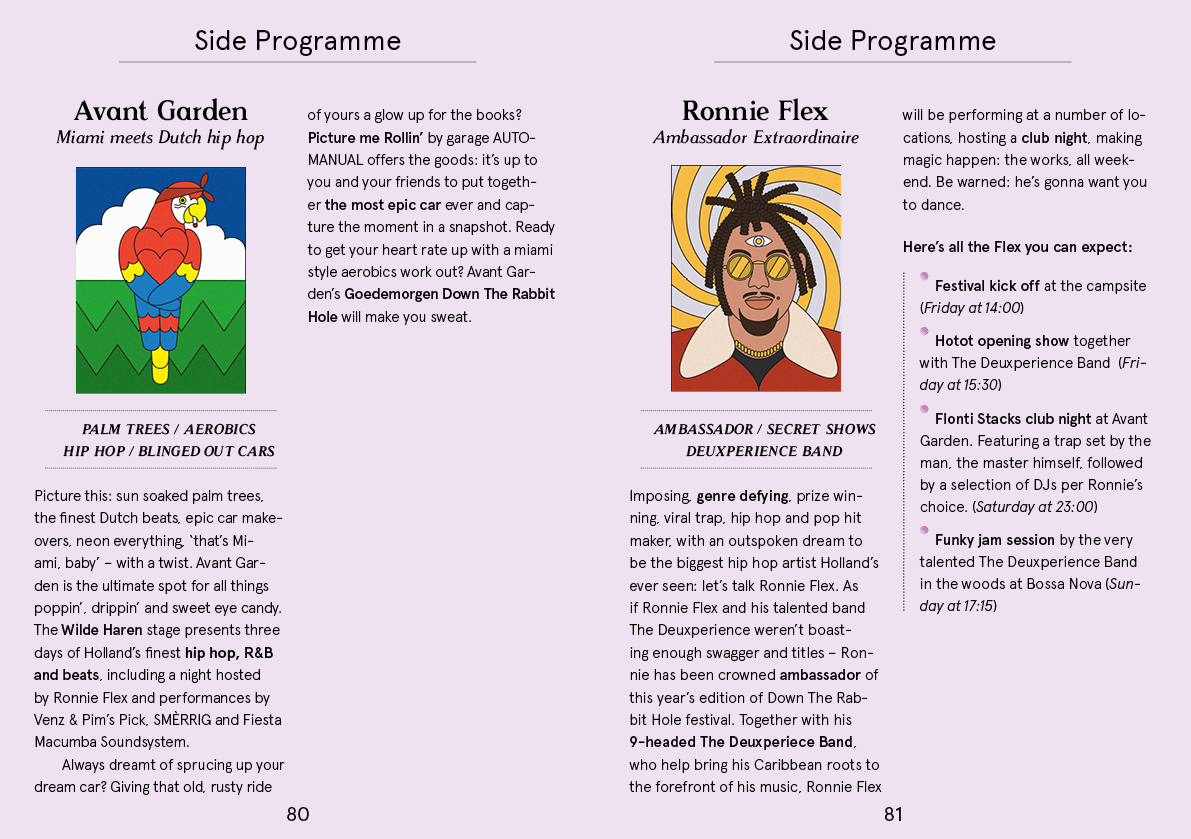 Down The Rabbit Hole
Festival Guide
Editor-in-Chief + Art Direction + Graphic Design
Down The Rabbit Hole festival guide is a pocket-sized publication for the three-day music festival organized by Mojo Concerts.
R+T produced the exclusive Down The Rabbit Hole festival guide (2017–2019) in commission by Mojo Concerts and Subbacultcha. The light-hearted, A6-sized publication is filled with activating branded content matched with vivid photography, colourful artwork and fun features to help audiences find their way at the festival.
R+T were responsible for the creative direction, the creation of all the editorial content and the coordination of the print production of the festival guide.
+
2019 Edition
+
2018 Edition
+
2017 Edition
Years: 2017–2019
Print run: 30,000-45,000
10.5 x 14.7 centimetres